Start Acquiring New Players
Comp My Play is an innovative mobile marketing platform that delivers a real-time reach to drive incremental traffic to casinos via awareness and incentive campaigns.


Target Users by their GPS Location
Change behavior by geo-targeting players. Delivering mobile marketing messages directly to their phone. Trigger player's impulses.

Push and In-App Mobile Messaging
Communicate with players by sending them the right incentives, at the right time, right into your casinos doors.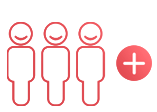 Improve Guest Acquisition
Send out customized incentives based on a player's gaming and personal interests. Increase frequency with new and existing guests.

Acquire New Mobile Loyalty
Acquire and drive frequency with new loyalty members through Comp My Play's proprietary loyalty card issuance platform. Low Cost Per Acquisition.

Gain insight and engage players at the point of gaming consideration. Keep your casino at the top of mind at the player's decision making point.
Rick Smith,
General Manager of Indigo Sky Casino & Hotel
"Indigo Sky Casino is pleased to partner with Comp My Play. This partnership brings an innovative mobile marketing platform to Indigo Sky and we are excited about the real time offers, promos and notifications that allow us to reach our customers. This app brings us to another level and will provide our guests the ability to stay connected at all times to what our casino, hotel, bingo and table games are doing."
Doug S.,
User
"I heard about the Comp My Play app from a friend while I was on a trip to Las Vegas and decided to download it. The app was easy to download and input my preferences. I immediately received eight offers near my location and I redeemed a $100 voucher that day. I was also excited to learn about the mobile-wallet feature because I have several casino loyalty cards and I easily uploaded them to the app. It was a great experience, and I look forward to using the app for the casinos in my home state."